We are located at 4011 Barbados Road, in Vallican, in the Slocan Valley, 35 minutes from Nelson or Castlegar, in British Columbia, Canada, otherwise known as the land of the Sinixt, or Lakes People.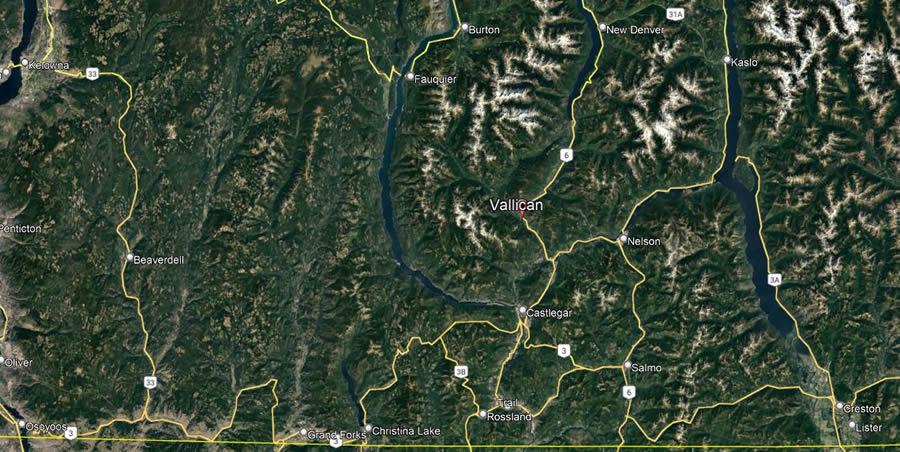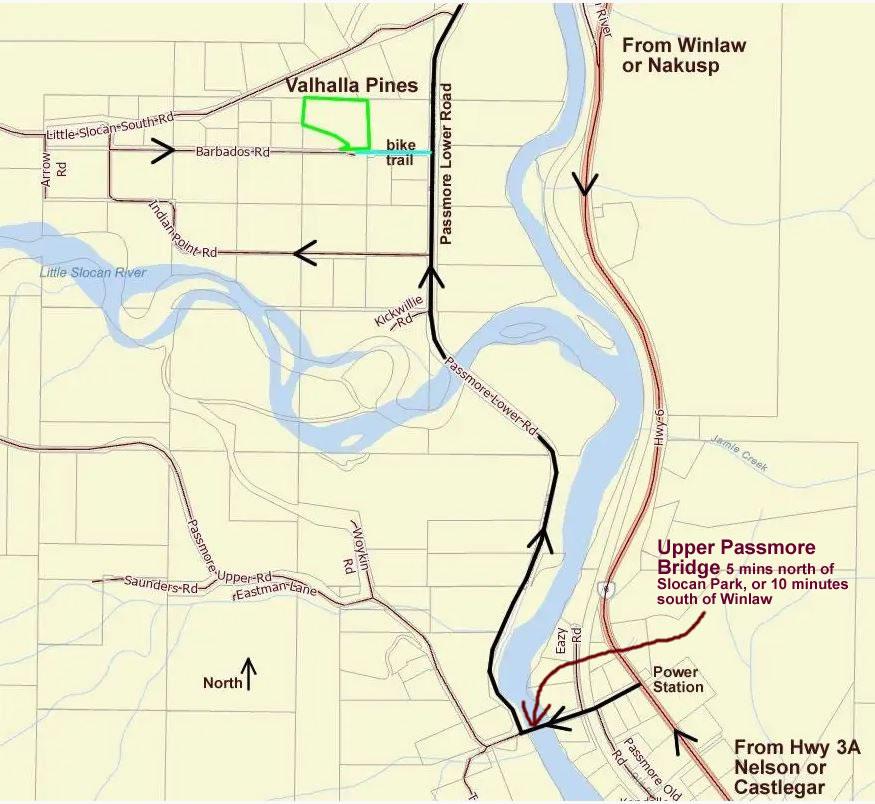 There is no cell phone or GPS coverage here so it is a good idea to have the following directions with you when you come.
Going North on Highway 6
Drive about 5 minutes past the gas station in Slocan Park, then turn left at the Upper Passmore Bridge turnoff (next to the power station).
OR Going South on Highway 6
Drive about 9 minutes past Winlaw,
then turn right at the Upper Passmore Bridge turnoff (next to the power station).
Then
Cross the bridge over the Slocan River and immediately turn right onto the Passmore Lower Road. Drive a kilometer and pass over the Little Slocan River. Then take the next left on Indian Point Road. The road goes right, then left, then right before you hit Barbados Road where you take a right. Drive to 4011 near the end on the left. Drive up the driveway to the middle bench where the community building is (for private huts, RV sites or camp sites), or the upper bench for more tent and RV sites.
NOTE: If you are on bicycles, you can shortcut from the Passmore Lower Road through the trail that is at the east end of Barbados Road and approach the 4011 driveway from the east. See the blue line in the map above.